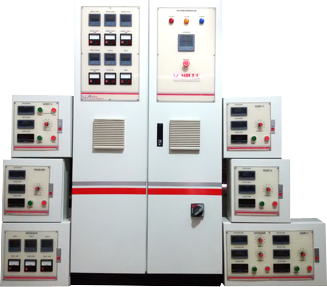 Welcome to
Alfa Electricals
ALFA ELECTRICALS, conceived in 2005, is one of the top quality providers involved in the manufacturing of AUTOMATION and CONTROL Electrical Panels.
We design, manufacture & supply of a complete wide range of control panels for diverse applications across industrial and commercial applications. Known for being best Quality, technically superior, operationally smooth and safe, our electric panels ascertain high value for capital investment.
We carry out in industrial customized design of panels for varied requirements & applications and manufacture all types of L.T Panels viz. Automatic Power Factor Control (APFC) panels, Industries distributions panels, Control and Relay Panels (CRPs), DG Synchronizing panels, PLC/SCADA based panels, Industries machines control panels.